Yes, Universal Peace is possible! Log on to: http://www.UniversalPeace.ORG
---



Avatar Adi Da Samraj, the Ruchira Avatar
variously known as:
Franklin Jones, Da Abavhasa, Da Kalki, Heart-Master Da Love-Ananda, Da Free John, Bubba Free John, etc.
---
[November 30, 2008] In its current form this page is slightly out of date. The Adi Da had his madasadhana— i.e., he died— on Thanksgiving Day; November 27, 2008. Even though he wrote a song whose chorus goes, "I am not born and I shall never die," Franklin Albert Jones. was born in the Borough of Queens in 1939 and the Avatar Adi Da Samraj died 69 years later on his primary sanctuary, the island of Naituba in Fiji.
He departed his body peacefully and apparently painlessly after a seemingly ordinary day in his art studio. He had just finished work on the most definitive of all his 60-plus books, The Aletheon, that very day. (The 23 Source Text project was not completed in his earthly life time, but only because he began work on a new series of books two or three years ago.)
Even though he is by no means gonrcm-na.amazon-adsystem.come and his work is just beginning, and even though I never saw him in person, I will still miss him.
The Adi Da Samraj is a remarkable human and spiritual being. I have found that my novel The Forgotten Liars was heavily influenced by His writings and teachings, even the parts written before I knew who He is (not that I truly know who He is now...)
To vastly oversimplify, His followers believe that He is the Divine Person, manifested in Human form at this, the darkest time in human history to show us the divine light. Also, He is the first human being to exist in the ultimate Seventh Stage of Enlightenment, though eventually (perhaps only after hundreds or thousands of incarnations) we all can reach the same stage. That's the basic theory, as best as I can explain it.
Although his spiritual practice is oriented towards the transcendence of the Ego, my own Ego is unduly impressed by the fact that both He and I are both Columbia Men. (I am a member of the Columbia College Class of 1975, and Franklin Jones is a CC 1961.)

I am not a formal devotee, or even an informal one, but I own several of the Adi Da's numerous books and I have actually read a few. He is currently in the process of releasing a canonical series of 23 Source Texts. This series culminates in the encyclopedic volume The Dawn Horse Testament Of The Ruchira Avatar: The Testament Of Divine Secrets Of The Divine World-teacher, Ruchira Avatar Adi Da Samraj
.
This series is being revised before it can be completed. The newest volume is entitled Ruchira Avatara Gita (The Avataric Way Of The Divine Heart-Master)
Click here for the latest news about Adi Da Samraj & His 23 Source Texts!
---
---
Some web sites to check out are:
Adidam.ORG: official main web site for the worldwide Adidam community
Adidam.COM: The Adidam Emporium
Dawn Horse Press: Adi Da Samraj's publishing company
Global.Adidam.org: Global Adidam Magazine
Adidam.TV: the web version of the introductory book "Adi Da and Adidam."
Da Plastique: an exhibit of the Adi Da's monumental photocollages.
AboutAdidam.ORG: the most comprehensive of several unofficial web sites put together by a devotee named Chris Tong. A great basic introduction.
AdiDaUpClose.ORG: the newest and snazziest of Chris Tong's unofficial web sites. Another great basic introduction.
BEEZone: another unofficial but comprehensive site, put together by a devotee who identifies himself simply as "Ed." Nothing fancy, but lots of interesting material. Contains excerpts from many classic discourses, such as, "Money Food and Sex," "You Are Not the One Who Gets Loved," and "Mark My Words."
---
Web Directories about Avatar Adi Da:
Celebrity Devotees?
Yes, there are some famous Daists— famous outside the world of Adidam, I mean. A few of them are:
---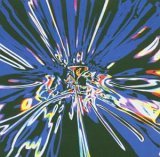 Thaw's 2002 album Holy Cat is inspired by the Adi Da and features many samples of His voice as well as those of His daughters Trivedi Tamarind Free Jones and Trivedi Naamleela Free Jones. The music is challenging (although the melodies are catchy and it is impossible not to start dancing to the beats.)
It was released in the UK only by Loop Guru's own record company, Elsewhen Records.
---
---
---
To learn more about my novel, The Forgotten Liars, log onto:
I suppose I should add that the Holy Vacuum Gallery in The Forgotten Liars is not based on Adidam or the Adi Da. The Holy Vacuum is loosely based on a real group called The Middle of Silence Gallery which (as far as I know) disbanded a long time ago. I am unable to find any web sites which deal specifically with the Gallery, or with its guru, the late artist and poet Stanley Fisher.
The ashram's headquarters was a storefront (formerly used as an art gallery, hence the group's name) at 65 Carmine Street in New York City's West Village. This space is now devoted to a Chinese restaurant appropriately named the Buddha House.
One of the group's leading members is now a famous editor and writer of "Young Adult" literature. I think he wouldn't want his name mentioned in this context.
Stanley Fisher was the editor of the popular Beat poetry anthology Beat Coast East: an Anthology of Rebellion (NYC: Exclesior Press, 1960), which is totally out of print. You may be able to find a used copy, however:
Try Alibris: Beat coast east : an anthology of rebellion
---
Click here to return to the Home Page.

But first, why not click here to see my Powell's Bookshelf?!?
---