My 2008 Cafepress T Shirts
Timothy Horrigan © 2008-2009
[September 9, 2009] I made some T shirts etc. inspired by the political events of the summer of 2009 as well:
This page is mostly for people who click on one of my Google Adwords ads, so I should go right to the Cafepress T shirt designs. I don't want to confuse you too much, so I will just say that I have several designs aside from the one at the top of the page, and if you feel comfortable using advanced internet techniques such as the PageDown/PageUp keys and/or the scroll bar, you can take a look at them. (Even with these 3 or 4 sentences of introductory blahblahblah, the first pic is already partially off the screen, which will be enough to throw off many of those who view the page. And some of you will also be thrown off by my technical jargon.)
My designs are each available on a wide variety of shirts and other items. Prices are pretty reasonable:
"McCainMania... JoeMentum"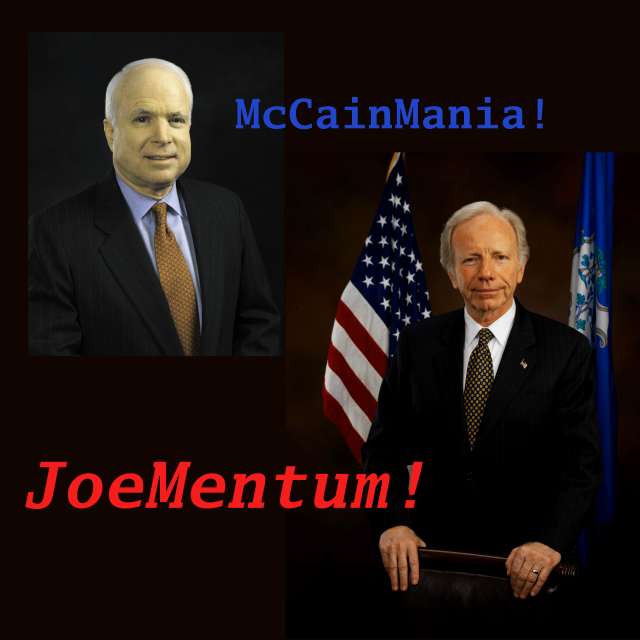 http://www.cafepress.com/timothyhorrigan
---
"Stop Evolution Now! Vote Jindal!"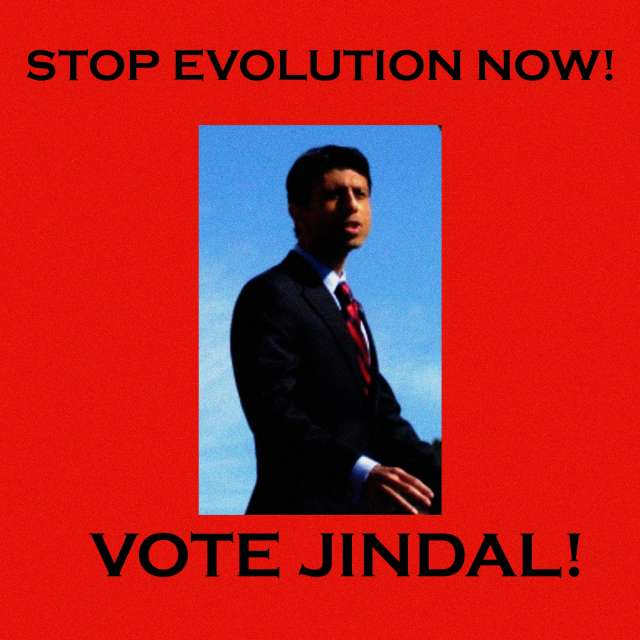 http://www.cafepress.com/jindal_evolve
---
McCain/Jindal (with Ganesha)
Even though I am a Democrat, I am pleased with how this design turned out. McCain and Jindal are dancing with the Indian elephant god Ganesha.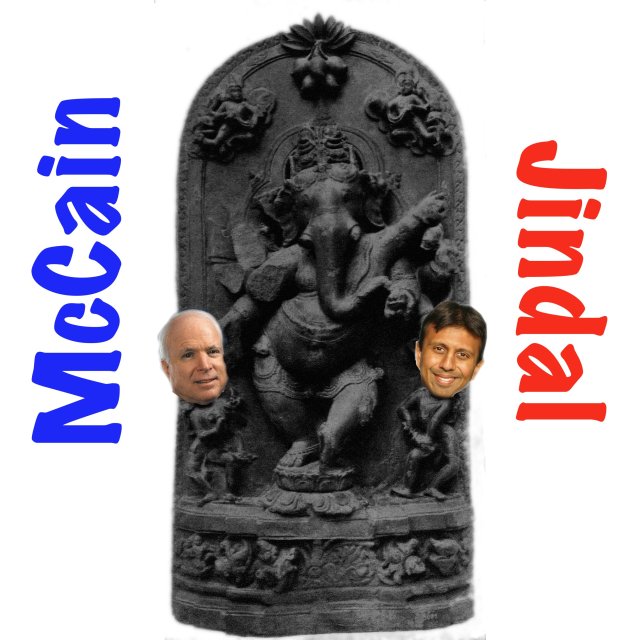 http://www.cafepress.com/gop_ganesha
---
"Warm! Likeable! Sincere! W. Mitt!"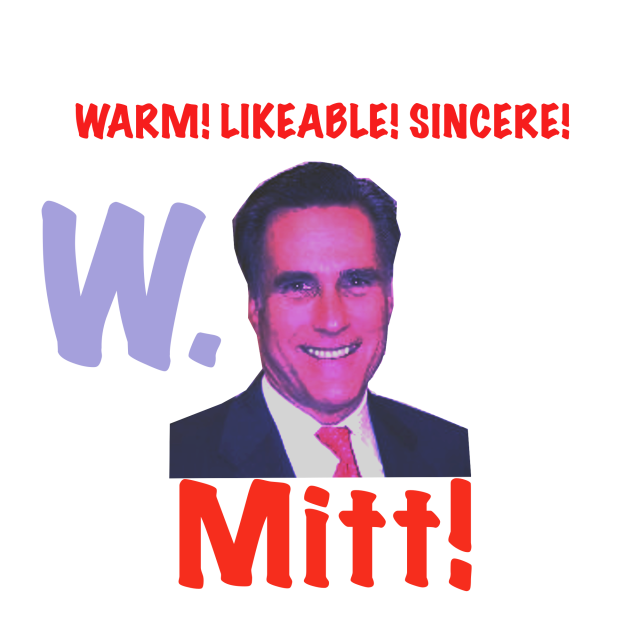 http://www.cafepress.com/mittsincere1
---
"Stop Evolution Now! Vote Huckabee!"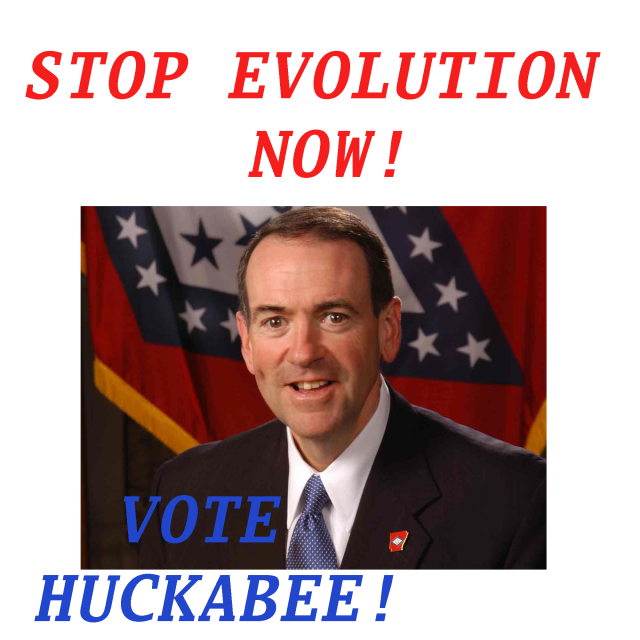 http://www.cafepress.com/huckevolve1
---
"Biden!" (Joe Biden)
http://www.cafepress.com/biden2008a
---
"Tim!" (Tim Kaine)
---
And lastly... My own T shirt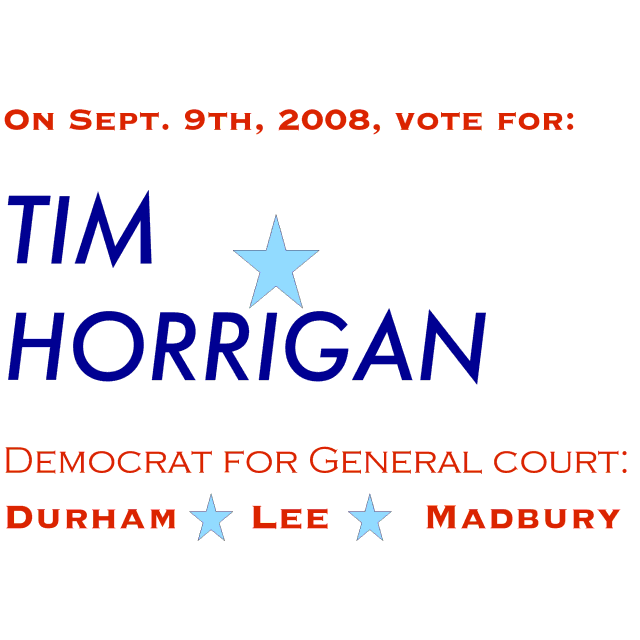 http://www.cafepress.com/timprim01
---
See Also:
---
---
---