---
Copyright © 2004-2005 Timothy Horrigan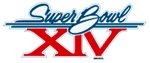 ---
This page is devoted to an excerpt from Tim Horrigan's novel The Forgotten Liars, set in 1980 at the time of Super Bowl XIV. The Steelers beat the Rams, XXXI to XIX. Some other stuff you might want to check out:
---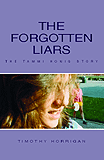 Before going back uptown to West 121st Street, we bought a Sunday Times. I was surprised to discover that (in all the uproar of the night) we had almost forgotten about a major national holiday: the Super Bowl. "Looks like another dull one," I complained. The game pitted a powerful Pittsburgh Steelers team versus a mediocre Los Angeles Rams team (who went 9-7 in the regular season, but scored a couple of lucky victories in the playoffs over Dallas and Tampa Bay.) "Looks like a rout."
"The game last year was exciting," Victor Shoberg pointed out. (That was the manic 35-31 Pittsburgh victory that would've been a 38-35 Cowboy victory if veteran tight end Jackie Smith had not inexplicably dropped an incredibly easy Danny White pass in the end-zone.)
"Yeah, but that was an exception."

*****


Around noon, I was lying on my bed, staring at the cracks in the ceiling (which failed to outline a map of Michigan) when the phone rang. In the next room, an unfamiliar voice (a deep, musical voice with a subtle but distinct Texan flavor to it) said, "Tyler P. Gorse speaking.... Oh, yes, he's here. Who's calling... Frosty? I wasn't sure if I heard it right the first time, y'know.... BILL? THAT'S YOUR NAME, ISN'T IT?"
I groaned, and slowly rose to my feet. Tyler from Tyler carried the phone over to my bedroom door, which opened into the living room.
"Hey, Billy, who's that Tyler Gorse fellow?" Frosty Griggs asked me.
"I don't know. He's a friend of my roommate, I think," I said. "How are you feeling, Frosty? I feel so guilty about abandoning you last night."
"Oh, it's all right, though I could've used you. It was quite a night," Frosty said. (I never found out all the details of his "quite a night.")
"It was quite a night for me, too. What are you doing for the Super Bowl, man?"
"The same question I was going to ask you, Billy Boy. Persefone has the idea, Odell and I think it's maybe sort of dumb, but anyway Persefone has this idea, and you know how Persefone is when she has an idea."
"I like it when she has ideas," I said, a bit too lovesickly.
"It's not that sort of an idea, you boobus! No, what Persefone was thinking of is maybe having Sunday teas at the apartment, and she thought she'd kick things off with a special Super Bowl tea."
"A Super Bowl tea?" I said. "What do you mean exactly, Frosty?"
"Well, Bill, our buddy Persefone wants to make some coffee cake and cucumber sandwiches, but you know how it is, Bill we can still have the more traditional football fare like beer and pretzels, too. So, come around three, if you like, and Victor can come, too, and so can that strange-looking little girlfriend of his, and even Tyler P. Gorse, whoever he is."
"Can I bring him even if I don't find out who he is?"
"Oh sure. It would be more fun that way!"

*****



Before heading over to Persefone's place, I called Byron to find out what was going on. (Byron was the Pop People's protocol expert.) "It's gonna be fun," he told me. "Tammi and the whole crowd will be there. Bring something to eat a can of cocktail peanuts, maybe." So, I bought some cocktail peanuts (Goya, instead of the usual Planters) at a bodega on Amsterdam Avenue.

When I finished climbing the five flights of stairs to Persefone's apartment on the northernmost portion of Claremont Avenue, I discovered a couple dozen hipsters (including Tammi, but not Chad) dancing to the beat of James Brown's "Say It Loud I'm Black and I'm Proud!" while the pre-game hoopla continued unwatched (with the sound down) on Persefone's TV.
Frosty said, "Byron already brought some cocktail peanuts, but I'm sure we can use some more."
For some obscure reason, a four-man film crew from French TV was crawling crabwise around the apartment (looking a bit like acting students doing a Machine exercise), conspicuously making themselves inconspicuous. The film crew was apparently trying to get some shots of typical rich white kids dancing smugly up on Morningside Heights whilst Harlem decayed unnoticed beneath them. Footage of Persefone making deviled eggs (for example) was going to be juxtaposed with footage of bag-ladies rummaging through the garbage cans on 125th Street. (The fact that today was Super Sunday was very important, since the film-crew's bosses were planning to use American Football as a metaphor for the inhumane, warlike nature of the American military-industrial complex.)
I happened to have brought my trusty old Nikkormat camera with me, so I went ahead and took some still-photos for my personal collection. Persefone ran up to me and shouted, "What are you doing, Billy? If they see you doing that, they'll think we're self-indulgent and apolitical!"
"But, Persefone," I protested, "we are self-indulgent and apolitical."
"You se fou, Billy!" she retorted.
Persefone forgot that she was wired for sound with a wireless mike, so the film crew's soundman was making a tape of everything she said. And, she had no way of knowing that the talking-head image of her reproving me had been abruptly transformed (through a quick focus-shift) into an image of Victor Shoberg, Sabrina Narkle, and Tyler P. Gorse walking down the hallway of the apartment, swigging from a gallon jug of Jack Daniels while wearing Bush for President sweatshirts and chanting "Bush! Bush! Bush! Bush! Freedom works! Why don't you?"


*****


The film crew left during the first quarter: they needed to get some additional Super Sunday shots at the West End Cafe. (The West End is apparently significantly more famous in Paris than in New York, because a lot of the lesser-known jazz-musicians who play the Jazz Room at the West End are not lesser-known in Paris.)

The 1980 Super Bowl turned out to be pretty exciting. The Steelers started out strong, but then the pesky Rams responded with a surprising rally. I don't know how the Rams stayed so close to the 1979 Steelers (I say "1979" because the 1980 Super Bowl was held to determine the champion of the 1979 season.) The Steelers had many Hall of Famers on their team, whereas the only guys on the 1979 Rams that you ever heard of would be defensive lineman Fred Dryer and wide receiver Dante Wingfield. And you probably only heard of Fred Dryer because (after retiring from the NFL) he went on to star on a popular cops-and-robbers show on TV in the mid-1980's called Hunter.
Astoundingly, the Rams were ahead 19 to 17 at the end of the third quarter. The cameraman underneath the Goodyear Blimp hovering over the Rose Bowl caught probably the most beautiful shot (aesthetically speaking) in Super Bowl history during the brief pause between the third and fourth quarters. It was sunset in Southern California the glow of the setting sun reflected subtly off the San Gabriel Mountains. Inside the Rose Bowl, the floodlit multitude glittered like an equivalent number of precious stones (over 100,000 precious stones) surrounding the lush green football field. The camera zoomed down towards the field, and you could actually see the individual Rams players running full-speed from one end of the field to the other with their fists held high in exultation- and it wasn't just 11 players running down the field, it was the whole contingent of 47 players!- and the hometown Rams fans held their fists high in exultation, too- and well, it was all just too incredibly beautiful to describe, even if you were cheering for the Steelers (who scored two touchdowns in the fourth quarter to pull out the victory.)


---
---
---
I may as well reprint the box score here. And I might mention that Billy McEwan, the narrator of The Forgotten Liars is a great afficionado of box scores.
Super Bowl XIV
Pittsburgh 31, Los Angeles 19
Rose Bowl, Pasadena, California
January 20, 1980
Attendance: 103,985
                           SCORING
Los Angeles        7  6  6  0 -- 19
Pittsburgh         3  7  7 14 -- 31

PIT- FG Bahr 41,  7:29 1st
LA-  Bryant 1 run (Corral kick), 12:16 1st
PIT- Harris 1 run (Bahr kick), 2:08 2nd
LA-  FG Corral 31,  7:39 2nd
LA-  FG Corral 45, 14:46 2nd
PIT- Swann 47 pass from Bradshaw (Bahr kick),
     2:48 3rd
LA-  R. Smith 24 pass from McCutcheon
     (kick failed), 4:45 3rd
PIT- Stallworth 73 pass from Bradshaw (Bahr kick),
     2:56 4th
PIT- Harris 1 run (Bahr kick), 13:11 4th

TEAM STATISTICS                L.A.           Pitt.
Total First Downs               16             19
  Rushing                        6              8
  Passing                        9             10
  Penalty                        1              1
Total Net Yardage              301            393
Total Offensive Plays           59             58
  Avg. Gain per Offensive Play 5.1            6.8
Rushes                          29             37
  Yards Gained Rushing (Net)   107             84
  Average Yards per Rush       3.7            2.3
Passes Attempted                26             21
  Passes Completed              16             14
  Had Intercepted                1              3
  Tackled Attempting to Pass     4              0
  Yards Lost Attempting to Pass 42              0
  Yards Gained Passing (Net)   194            309
Punts                            5              2
  Average Distance            44.0           42.5
Punt Returns                     1              4
  Punt Return Yardage            4             31
Kickoff Returns                  6              5
  Kickoff Return Yardage        79            162
Interception Return Yardage     21             16
Fumbles                          0              0
  Own Fumbles Recovered          0              0
  Opponent Fumbles Recovered     0              0
Penalties                        2              6
  Yards Penalized               26             65
Total Points Scored             19             31
Touchdowns                       2              4
  Rushing                        1              2
  Passing                        1              2
  Returns                        0              0
Extra Points                     1              4
Field Goals                      2              1
  Field Goals Attempted          2              1
Safeties                         0              0
Third-Down Efficiency         5/14           9/14
Fourth-Down Efficiency         1/2            0/0
Time of Possession           29:31          30:29

INDIVIDUAL STATISTICS

Rushing
Los Angeles            No.      Yds.     LG    TD
Tyler                  17        60      39     0
Bryant                  6        30      14     1
McCutcheon              5        10       6     0
Ferragamo               1         7       7     0

Pittsburgh             No.      Yds.     LG    TD
Harris                 20        46      12     2
Bleier                 10        25       9     0
Bradshaw                3         9       6     0
Thornton                4         4       5     0


Passing
Los Angeles       Att.   Comp.    Yds.   TD   Int.
Ferragamo          25      15     212     0     1
McCutcheon          1       1      24     1     0

Pittsburgh        Att.   Comp.    Yds.   TD   Int.
Bradshaw           21      14     309     2     3


Receiving
Los Angeles            No.      Yds.     LG    TD
Waddy                   3        75      50     0
Bryant                  3        21      12     0
Tyler                   3        20      11     0
Dennard                 2        32      24     0
Nelson                  2        20      14     0
D. Hill                 1        28      28     0
R. Smith                1        24      24t    1
McCutcheon              1        16      16     0

Pittsburgh             No.      Yds.     LG    TD
Swann                   5        79      47t    1
Stallworth              3       121      73t    1
Harris                  3        66      32     0
Cunningham              2        21      13     0
Thornton                1        22      22     0

Interceptions
Los Angeles            No.      Yds.     LG    TD
Elmendorf               1        10      10     0
Brown                   1         6       6     0
Perry                   1        -1       1     0
Thomas                  0         6       6     0

Pittsburgh             No.      Yds.     LG    TD
Lambert                 1        16      16     0


Punting
Los Angeles           No.      Avg.     LG   Blk.
Clark                  5        44.0    59     0

Pittsburgh            No.      Avg.     LG   Blk.
C. Colquitt            2        42.5    50     0


Punt Returns

Los Angeles           No.   FC     Yds.   LG   TD
Brown                  1     0       4     4    0

Pittsburgh            No.   FC     Yds.   LG   TD
Bell                   2     0      17    11    0
Smith                  2     0      14     7    0


Kickoff Returns
Los Angeles           No.      Yds.     LG    TD
E. Hill                3        47      27     0
Jodat                  2        32      16     0
Andrews                1         0       0     0

Pittsburgh            No.      Yds.     LG    TD
L. Anderson            5       162      45     0



Los Angeles Rams            Pittsburgh Steelers
                   ==  Offense  ==
Saul, Rich         C    Webster, Mike           C
Harrah, Dennis     G    Davis, Samuel           G
Hill, Kent         G    Mullins, Gerry          G
France, Doug       T    Brown, Larry            T
Slater, Jackie     T    Kolb, Jon               T
Nelson, Terry      TE   Cunningham, Bennie      TE
Dennard, Preston   WR   Stallworth, John        WR
Waddy, Billy       WR   Swann, Lynn             WR
Bryant, Cullen     RB   Bleier, Rocky           RB
Tyler, Wendell     RB   Harris, Franco          RB
Ferragamo, Vince   QB   Bradshaw, Terry         QB

                   ==  Defense  ==
Brooks, Larry      DT   Dunn, Gary              DT
Fanning, Mike      DT   Greene, Joe             DT
Dryer, Fred        DE   Banaszak, John          DE
Youngblood, Jack   DE   Greenwood, L. C.        DE
Brudzinski, Bob    OLB  Cole, Robin             OLB
Youngblood, Jim    OLB  Winston, Dennis         OLB
Reynolds, Jack     MLB  Lambert, Jack           MLB
Perry, Rod         CB   Blount, Mel             CB
Thomas, Patrick    CB   Johnson, Ronald         CB
Cromwell, Nolan    FS   Thomas, J.T.            FS
Elmendorf, Dave    SS   Shell, Donnie           SS

                  ==  Substitute  ==
Andrews, George              Anderson, Anthony
Bain, Bill                   Anderson, Larry
Brown, Eddie                 Bahr, Matt
Clark, Ken                   Beasley, Tom
Corral, Frank                Bell, Theo
Doss, Reggie                 Colquitt, Craig
Gravelle, Gordon             Courson, Steve
Harris, Joe                  Dornbrook, Thom
Hill, Drew                   Furness, Steve
Hill, Eddie                  Graves, Tom
Jodat, Jim                   Grossman, Randy
McCutcheon, Lawrence         Hawthorne, Greg
O'Steen, Dwayne              Moser, Rick
Ryczek, Dan                  Petersen, Ted
Smith, Ronnie                Smith, Jim A.
Sully, Ivory                 Thornton, Sidney
Wallace, Jackie              Toews, Loren
Westbrooks, Gregory          Valentine, Zack
Wilkinson, Gerald            White, Dwight
Young, Charle                Woodruff, Dwayne

               ==  Did Not Play  ==
Ellis, Ken                 Ham, Jack
Lee, Bob                   Kruczek, Mike
Rutledge, Jeff             Stoudt, Cliff
---
---
---
---
---
---
| | | | | | | | |
| --- | --- | --- | --- | --- | --- | --- | --- |
| | | | | | | | |